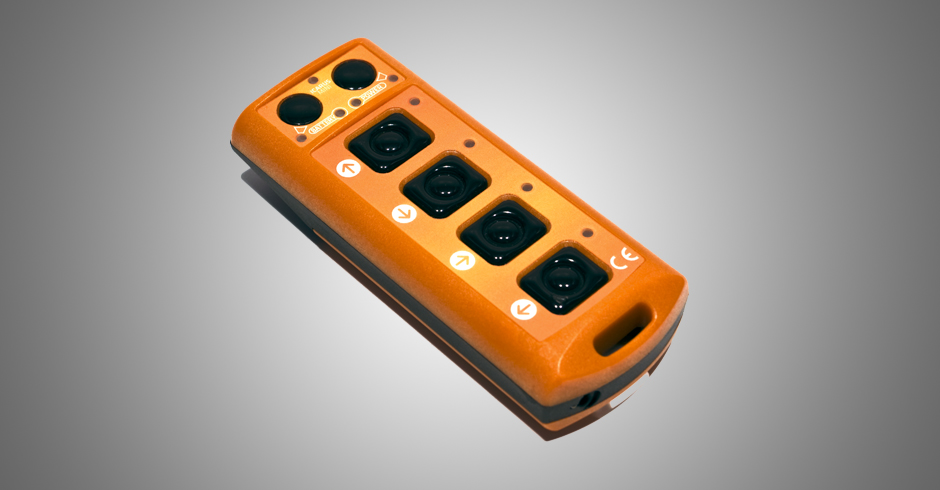 The TX Mini is the handy transmitter of the ICARUS industrial remote controls. Despite its size, it's extremely sturdy and thanks to IP67, it is also protected against water and dust to the maximum.
The industrial remote control has 2, 3, 4 or 6 control buttons. Based on an individual configuration, the button assignment can be adapted to the requirements of the customer. By default, the industrial remote control has an emergency stop switch. Optionally, different speeds can be driven by 2-stage control buttons.
Possible applications: Electric motors, pumps, presses, lifting platforms, winches, electric chain hoists and cranes for towing vehicles, recovery vehicles, axle steering, dump trucks, tail lifts, side loaders, conveyor belts, concrete pumps, construction lifts, log splitters, agricultural and forestry machines, and many more.
SPECIFICATIONS:
· Frequency: 433MHz
· FCC certified
· Channels: 6
· Buttons: max. 6
· Batteries: 3 x Typ AA
· IP-Protection: IP67
· Working range: approx. 100m (free field)
· Temperature range: -20°C to 50°C
> Download data sheet
sturdy
individual programming
Remote controls
Icarus
IP67
Industrial remote controls
6 Channels
6 Buttons
100m working range